Arrival
The Comedy Store London is situated below ground level. Access for wheelchair users is via a chair-lift, situated in our Oxendon Road fire escape. While the lift is suitable for most customers, unfortunately it cannot support wheelchairs. This means that customers must be able to transfer in/out of their wheelchair at the top/bottom of the stairs. A member of our security team are available to help if required. As electric wheelchairs are too heavy they are unable to be admitted into the venue. There are 27 steps to get into the venue with a handrail on both sides.
Show
Once in the venue, the entire venue is on a single level. If you are a wheelchair user and would like to remain in your wheelchair to watch the show, our staff can remove a standard seat to make space for your chair. Alternatively, if you'd like to enjoy the show from one of our chairs, we will reserve seats for you and your group to ensure easy access to the aisle as well as our disabled toilets.
For customers with hearing impairments, we can make special arrangements for seating to assist in lip reading. For customers with hearing impairments, we have an induction loop installed in our main balcony.
Contacting Us
If you have access requirements, we ask that you contact us ahead of your visit on 0207 024 2060 | London@thecomedystore.co.uk This is to ensure that we are fully prepared for your arrival and can ensure that all of your needs are met.
An accessible guide to The Store
If you'd like more details, you can find a full accessibility guide to The Comedy Store at AccessAble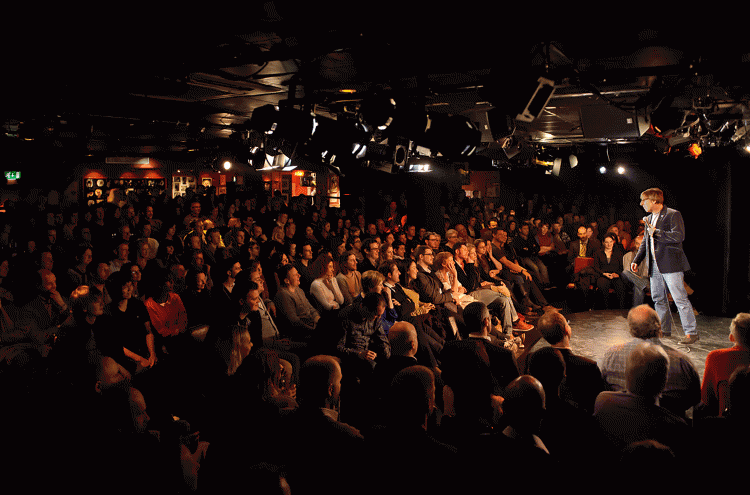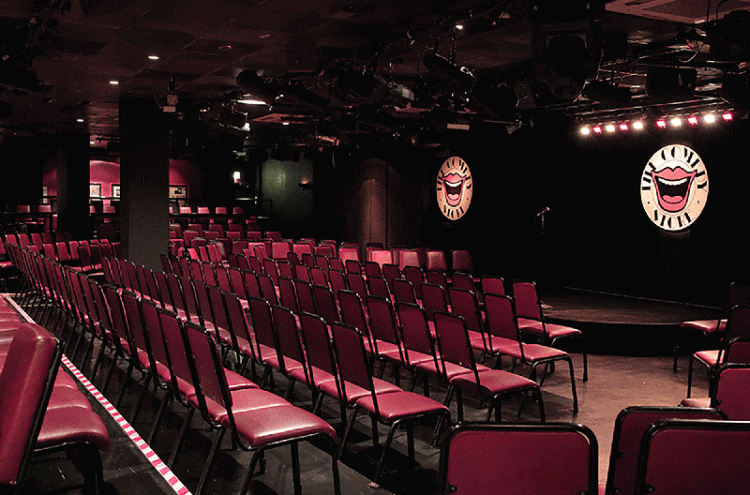 Many thanks for doing what you can, Comedy Store. Excellent example of what can be achieved within obvious building constraints.